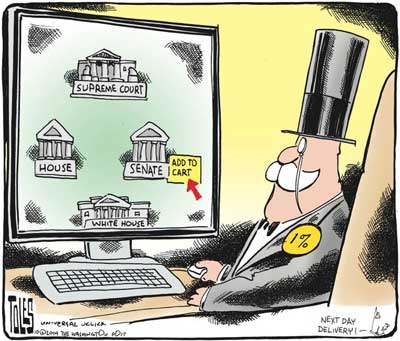 Ads Be Gone!
- Online "Elite" Upgrade -
For just ten bucks a year, all our ads go away, leaving you to enjoy TheComicNews.com in all its uncommercialized glory.
Elite members can also view and download PDFs of our print edition.
And it helps us out a lot too, as you may have guessed.
---
The print edition of The Santa Cruz Comic News is a monthly journal of progressive political cartoons. Each issue features well over 100 cartoons from the nation's leading editorial cartoonists. The Comic News is the granddaddy of all cartoon newspapers — established 1984. Subscriptions to our print edition support this Web site. Subscribe today!