Comic News Store
---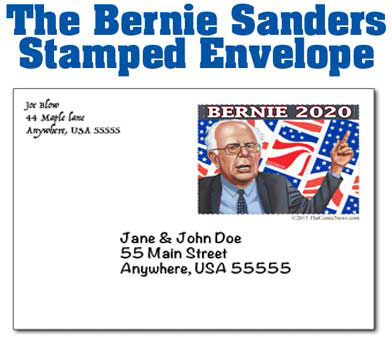 We designed an envelope that utilizes a USPS Forever Stamp (flag over Bernie's left shoulder) to make it appear to anyone who receives one in the mail that the Postal Service has issued a "Bernie 2020" stamp. Tricky, yes. Legal, too. Envelopes include USPS Forever Stamps. $12 for a six-pack. FREE SHIPPING, of course.
---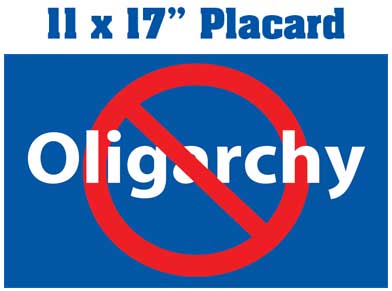 These make great window signs and are great at rallies. Many other creative applications, too. Image printed on both sides, on heavy card stock, and lightly coated with glossy finish. Only $4 each, or five for $10. FREE SHIPPING, of course.
---
The print edition of The Santa Cruz Comic News is a monthly journal of progressive political cartoons. Each issue features well over 100 cartoons from the nation's leading editorial cartoonists. The Comic News is the granddaddy of all cartoon newspapers — established 1984. Subscriptions to our print edition support this Web site. Subscribe today!